Imagine this: you wake up every day knowing that you
work for yourself
, have no boss, 
and 
make a great living
.
You have a giant grin every time you check your bank account and see the cash piling up.
Does that sound enticing? If so, keep reading.
Welcome to WiseCopy, a copywriting agency course that's designed to lead you step-by-step through the process I've taken to grow my very agency to six figures and beyond.
It's composed of 7 modules, 30+ lessons, video training, free templates, worksheets, and exercises that are easy to follow.
This isn't the generic course that's going to tell you to cold call and spam job boards. No sir. Everything you will learn are the secrets and propriety strategies I use to grow my agency, not generic bullshit everyone else wants to feed you.
Because here's the brutal reality...
Too many gurus just want your money and don't care about your success or happiness.
You know what I'm talking about: the guys on YouTube flexing their Lamborghini's, mansions, and fat wads of cash.
They're trying to lure you in and fatten you up.
Next you know, you've wasted thousands of dollars on their products and do you know much you've learned?
ZERO.
Furthermore, most courses tell you the same thing and give you mediocre results.
I guarantee most other copywriting courses you'll come across will tell you the obvious like:
Hunt for low paying gigs on Craigslist.

Use Upwork and compete with overseas workers that work for pennies.

Ask friends that probably won't do anything.

Etc.
I'm a successful entrepreneur and writer, not a wanna-be like some gurus who have no proof of their success besides AirBnBs and rented cars. I'll let my track record speak for itself.
And, let me ask you some things...
Do you struggle to generate consistent income from writing?

Have you had a client that sucked to work with?

Are you stressed and disorganized?

Do you feel like there's too much competition?

Are you pulling your hair out trying to set rates, brand yourself, and pitch properly?

Do you feel like you're not progressing or going backwards?
I was you once.
I'd hit all of the top freelance writing job boards every single day. It was exhausting.
You pitch dozens of jobs and maybe land a few.
Some times I'd get numerous gigs, but they were for little pay and some clients wanted me to do free work.
It sucked.
You're playing a constant game of cat and mouse. And, guess what?
You can't win.
Freelancer writers like this live in a constant cycle of feast and famine.
Now I have my own office, work from home, and earn up to a six-figure income with copywriting. Don't you want that?
Join 57 million other people
You probably think going to school and getting a low-paying job afterward doing something you you dread is the norm, right?
Yeah. It is for a lot of people.
But, not so fast.
57 million American's (and that number is quickly rising) perform some type of freelancing.
That means traditional employment is becoming weird and being self-employed is becoming normal.
Don't get left behind.
Copywriting is a dangerously high-income skill that anyone can learn without education or formal training. You just need a professional like myself to guide you.
Don't want to be late to the party when everyone else is making a great living online and you're left kicking rocks at your boring job.


You're going to learn insider tips
I'm not here to tell you to spam Upwork and job boards.
They have their place in an overall strategy, but focusing on them will lead to empty pockets and a sad bank account.
That's why I'm going to teach you to build a BUSINESS. Not a freelance career.
You will be learning strategies and processes that I've personally developed, tested, and used to be a successful writer. This means you're gaining access that you can't find anywhere else.
Here's some of the many priceless strategies you'll gain access to:
Have clients knocking at your door for services
I have clients that I bill thousands of dollars per month.
Do you know how I get them?
...My blog.
...SEO.
...Email marketing
...Funnels.
A.K.A inbound marketing.
But, it's taken me years to refine the process and skills.
You will learn how to have clients contacting YOU and popping up in your inbox instead of having to constantly prospect and beg for work.
Better yet, get high paying clients at the snap of a finger
On the contrary, outreach has its place.
It's especially effective when you're starting out and your clientele is as empty as the Sahara Desert.
I've developed a secret cold emailing formula that's guaranteed to get your clients. Fast.
My clients have used it to generate five figures in monthly recurring revenue and so can you.
You'll receive the steps, tools, and templates to deploy it instantly with this course.
Don't be surprised if you start booking meetings with big companies in the first week you use it.
Never have a crappy client again
We've all been there...
Taking on any work to make money and having to deal with stubborn clients that are a pain in the ass to work with.
I promised myself early on in my copywriting career I'd never do that again.
It makes you want to quit. It makes you want to go back to that soul-crushing 9-5 job that you're tryign to escape.
That's why I teach you a bulletproof screening and onboarding process that ensures that only the highest quality leads get through.
Nowadays my clients feel like friendly. Like family.
We joke, laugh, have organic relationships and most importantly: make boatloads of money together.
Kill distractions and work 10x faster
Social media...
Television...
Your Mom's Facebook feed...
There's a lot of distractions around us.
And, unfortunately, they suck up your attention and time like a vacuum.
An hour has passed by and you've gotten nothing done by the time you notice.
You feel guilty and put your down until you're zapped of energy.
Say goodbye to that.
This course isn't just going to make you tenfold the writer you are now, but also a productivity machine. A beast.
You'll get much more work done in a shorter amount of time with the tools and time management techniques I teach you.
Because creating a successful company is about working effectively and efficiently.
I want you to enjoy life, make more money, and feel freedom that you've never experienced.
Here's what my days look like thanks to the freedom of a profitable copywriting agency:
I wake up excited to work on something I'm passionate about.

I work at my own pace and for only a couple of hours per day maximum. (Or some times not at all!)

I can go to the gym, yoga class, hike, camp, or spend time with friends and family at the drop of a hat. (No bosses or restrictions, booyah!)

I take breaks whenever I want and have nobody breaking down my neck.

Invoices are constantly getting paid and deposited into my bank.

I feel totally fulfilled, happy, and secure.
Get your head right. It's mandatory for success.
Yes, I will give you the strategies, tools, and processes to succeed.
But a HUGE part of success as a copywriter is your paradigms and mindset.
Ask anyone that's successful and they'll tell you the same thing.
And I know how you feel...
You love writing but don't know if it's possible to make it a full time gig.
You're afraid of the competition
You think you need an expensive degree or experience.
That's why an extremely important part of this course is me sharing the paradigms required for being a happy, fulfilled, and successful entrepreneur.
They will keep you on the right track and help you avoid all of the common mistakes most writers make along the way.


People make MILLIONS doing this
What's your goal? Make an extra few hundred bucks every month? Pay rent comfortably? Live lavishly?
All of these are possible thanks to copywriting. But, don't take my word for it. There are people making millions from this skill.
Take Clayton Makepeace for example. He has over 40 years of direct-response copywriting experience under his belt and his promotions have generated $1.5 billion in sales!
Better yet, he makes millions of dollars per year from royalties. (Up to $3 million, in fact.)
Yeah, you read that right. He has cheques passively coming in every month that generate 7-figures.
Even if you experienced a sliver of his success, you'd still be making a comfortable income.


An offer you can't refuse
There are limited seats available for this course, so please enroll today if you want to make a living online and transform your copywriting career. You will instantly gain access to:
7 modules, 30 lessons, video training, free templates, worksheets, and exercises that hold your hand through getting high paying writing clients, creating a profitable agency, scaling, and so much more. (Worth $997)
FREE coaching and one-on-one help from me via email when you have questions. (Worth $100/hour)
A technical SEO audit template to drastically increase website traffic, user experience, and search rankings. (Worth $97)
A content calendar to help you easily map out and save time planning your monthly content marketing strategy. (Worth $29)
Website copywriting templates that significantly increase conversions and inbound leads. (Worth $97)
Email copywriting templates for revenue-driving newsletters. (Worth $97)
Email sequence templates that will generate non-stop leads. (Worth $97)
My Sell Like Hell e-book that includes insider copywriting strategies.
Cold outreach templates that have high conversion rates.
That's right. You're receiving $1,414 worth of life-changing resources for only $297. Enroll today!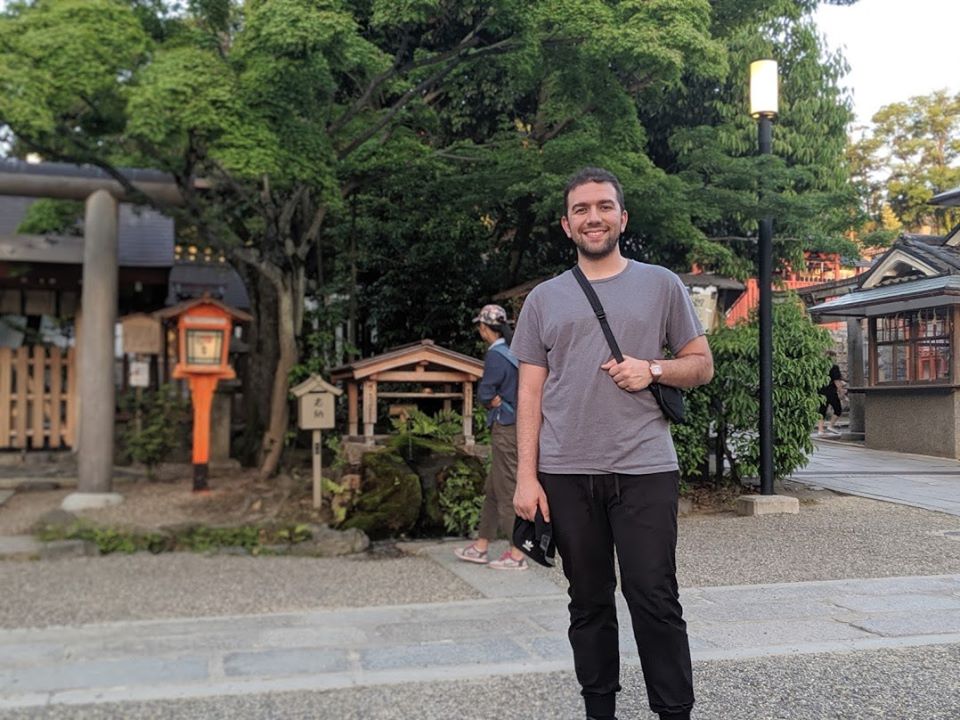 What our students say
"When it comes to starting your own business, it can be overwhelming to know where to start.
Having the course broken down into linear steps helped me stay focused and reach the goal of having a copywriting agency without being distracted.
I was able to apply his cold email tactics to land paying clients that I would have never thought I'd be talking to, and my business is setup and growing.
I'd recommend the course for anyone looking to build a sucessfull agency, the tactics here will help." - Evan P.
Don't you want money like this?
One of many regular invoices I send to my clients every month.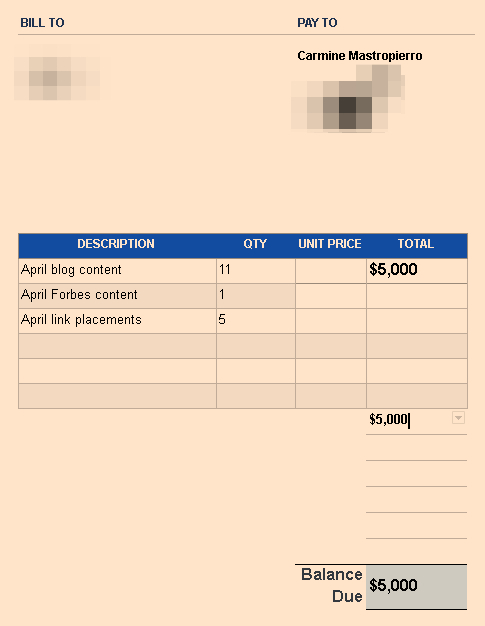 What You're About to Learn
Get
10%
off with "COURSE10" - Limited Time Offer!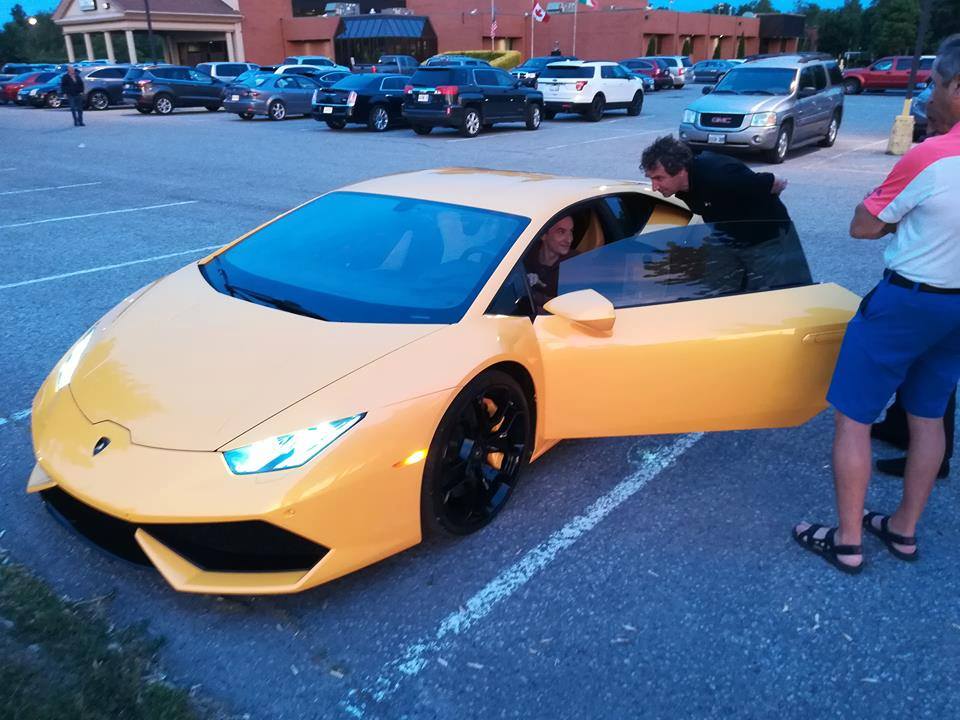 Meet your instructor, Carmine.
Yes, that's me in a Lambo. It's not mine, though. (I wish!) However, I wouldn't be able to be so free, make a great income, and enjoy moments like that without copywriting. So, I made WiseCopy.
I'm a six-figure copywriter that's been in the game for 8+ years, and have written for Neil Patel, GoDaddy, GQ, Forbes; see more of my work below.
This course is going to teach you everything you need to about growing a profitable agency: inbound marketing, sales, generating leads, onboarding clients, and everything else I've learned along the way.
FAQ
Who is this copywriting course for?
Anyone that's failed at business and needs a step-by-step process

Anyone that's strapped for time and can't wait months to years to learn everything.

Existing freelancers or agency owners that want help improving their business.

New entrepreneurs that want to create a real business and not be stuck on crappy platforms like Upwork where your destiny is out of your control.
How long does the course take?
It's highly recommended that you take your time to complete this course to successfully complete each lesson, exercise, strategy, etc. This will maximize your success.
It's estimated that the course will take four weeks to complete.
Keep in mind that you have LIFETIME access. That means you can repeat the course or any sections as many times as you want. $297 to transform your career, income, and life forever.
Who's teaching the course?
WiseCopy is taught by experienced copywriter Carmine Mastropierro who has written for Neil Patel, GoDaddy, SocialMediaExaminer, and other publications. He has been copywriting for over eight years.
My moneyback guarantee
Every student is welcomed to receive a full refund within 30 days of purchasing the course if they decide it's not for them.